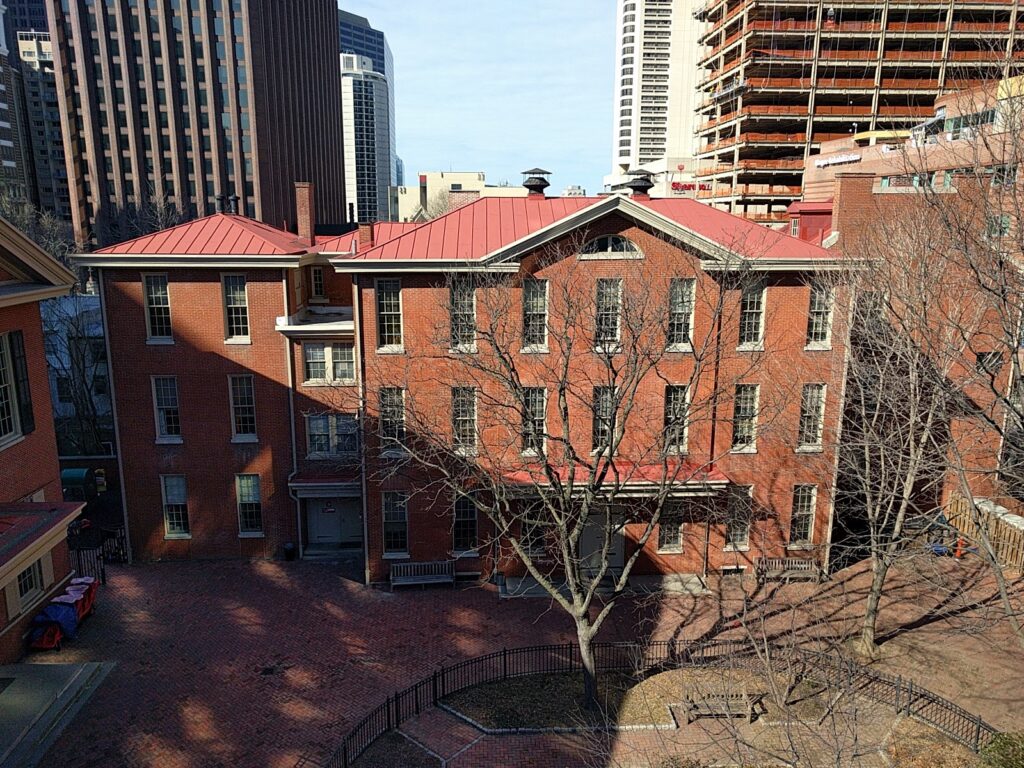 Update 2/18/2021:
Today I am excited to announce that Friends Center has entered into an agreement with Friends Select School to buy and renovate the 1520 Race Street, the building on the west side of our courtyard.
Friends Center has long sought ways to add ADA accessibility and other features to make the building more serviceable for years to come. A first planning study was done in 2000, and the Community Design Collaborative did a full feasibility study in 2017. Meanwhile, Friends Select was in search of space to meet their growing needs. Together we explored various options to use the entire facility, and now we have an agreement in place.
Not only will this approach accomplish our goals for the building, it will also deepen the relationship between Friends Select and the organizations here at Friends Center. As you may know, Friends Select is under the care of Central Philadelphia Monthly Meeting here, and they have their meetings for worship and graduations in the Race Street Meetinghouse. Expanding to 1520 Race Street will enable them to add space for their high school program and administrative staff.
We anticipate closing the transaction later this year, probably in late spring or early summer. Friends Select intends to start construction this summer in order to complete the project in time for the 2022-2023 academic year.
We are in touch with the remaining tenants in 1520 Race Street to relocate them elsewhere on site if they choose.
This very much includes the Friends Child Care Center, which was founded here over 40 years ago by staff of several organizations at Friends Center. We have developed a plan to construct a new child care facility in the Lower Level of the 1501 Cherry Street building, and we are working closely with Friends Child Care to bring that plan to life. Given the timing, they will relocate temporarily in the Cherry Street Room and other rooms in the Meetinghouse until their new space is ready.
We will also be in touch with tenants who have storage in the building's basement, as those materials will have to be relocated.
We will continue to update you from time to time by email as well as on the website.
— Chris Mohr, Executive Director, Friends Center, 2/18/2021