Issue 84, January 2023
EXECUTIVE DIRECTOR'S NOTE  
Welcome, Ray Williams!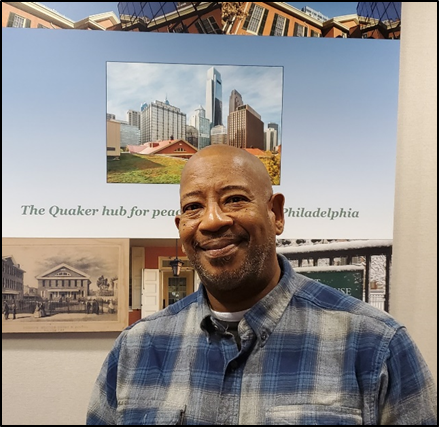 Friends Center is very pleased to introduce you to Ray Williams, our new Facilities Assistant! Ray has a wealth of experience, skills, and knowledge that he brings to maintaining our facility and supporting our events. In his first week on the job, he has already helped make some noticeable improvements. He works weekdays from 11 am to 7 pm. If you see him around, please introduce yourself!
 —Chris Mohr, Executive Director
AROUND FRIENDS CENTER
Our contractors have been working hard on improvements to the First Day School Room, which is shared by the children of CPMM and FCCC. The project will be finished by the end of next week, and the children are expected to move back on March 1st. We're thankful to contractors DVR and KB Painting for their efforts, especially preserving the historical charm within the First Day room.
EQUITY PARTNER NEWS 
PHILADELPHIA YEARLY MEETING (PYM)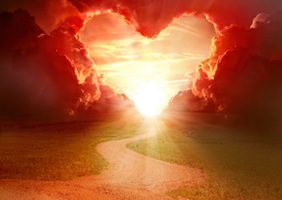 Long Term Care & Hope 
Planning for retirement includes many considerations. Quaker Aging Resources offers information and links to articles on a variety of topics, listed below. The website was designed 10 years ago to assist meetings, individuals, and families in responding to the needs of aging Friends including age related changes, chronic illness, or disability. The pamphlets and resources are intended to uphold a culture of care for the body, mind, spirit and community of the individual which is consistent with Quaker faith, and address the following needs:
Emotional /Behavioral Care
Death and Dying
Financial Matters
Housing/Aging in Place
Meaningful Retirement
Physical Health
Spiritual/Pastoral Support
Friends who are aging often have challenges in planning for their future. Involving family, adult children, and personal friends early in the process can make all the difference.
When thinking about long term care, it's beneficial to consider all aspects.  This article, What is Long Term Care, written by the National Institute on Aging provides an excellent outline of considerations. 
AMERICAN FRIENDS SERVICE COMMITTEE (AFSC)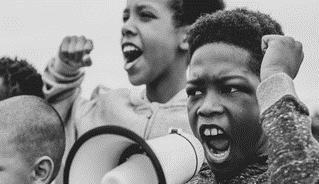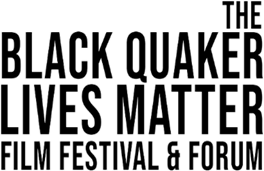 We are proud to announce the 2023 Black Quaker Lives Matter Film Festival & Forum, a groundbreaking exploration of Black Friends who made a difference throughout both USA and world history. From 4 February to 8 April, we will hold screenings, dedicated to Quakers of Color, every other Saturday at 1:00 PM Eastern Time over Zoom Webinar.
Saturday, 4 February 2023: Interview with Bill Sutherland (1999) – Liberation & Non-Violence in Africa & USA, featuring panel discussion with AFSC's Joyce Ajlouny and Keith Harvey
Saturday, 18 February 2023: The Prep School Negro (2012) –Joan Countryman & African Americans in Quaker Schools
Saturday, 4 March 2023: Sisters in Freedom (2018) – Sarah Mapps Douglass & Women in the Abolition Struggle Against Slavery.
Saturday, 18 March 2023: Benjamin Banneker: The Man Who Loved The Stars (1981) – Early African American Scholar-Activist
Saturday, 8 April 2023: Paul Robeson: Tribute to an Artist (1978) and The Proud Valley (1940) – Celebrating Paul Robeson's 125th Birthday
Register here for the 5 screenings
CENTRAL PHILADELPHIA MONTHLY MEETING (CPMM)
Funding for Social Justice
CPMM is pleased to announce the availability of grant funding to local nonprofits who meet our guidelines. The application form has details. Deadline: February 28, 2023
Social Justice Grant Application
TENANT NEWS

Webinar: New Federal Strategic Plan to Prevent and End Homelessness Overview
Join us for a webinar on February 1st from 2:00 pm to 3:00 pm on the new Federal Strategic Plan to Prevent and End Homelessness. Since 2016, homelessness has been rising and for the new strategic plan to be as effective and intentional as possible, it required input from people who are part of the response to homelessness, people who have a vested interest in ending homelessness, and people with lived expertise.
When: Wednesday, February 1, 2023 2 PM – 3 PM See https://housingalliancepa.org/upcoming-events/

Farewell and thank you to The Presser Foundation!
Friends Center bids a fond farewell to The Presser Foundation as of February 1, as their needs have changed and they move on to new space. Teresa Araco Rodgers, executive director of The Presser Foundation, has made extraordinary contributions to the Friends Center community for more than a decade. She not only recruited numerous other organizations to move into Friends Center, she also coordinated The Exchange, the second floor coworking space, for many years. She organized information sharing among executive directors as well as a regular speaker series. Thank you, Teresa! We wish you and your colleagues all the best.
BEYOND FRIENDS CENTER
From Friends General Conference:
Building a Meaningful and Connected Life eRetreat
Wednesday, January 25th 2023 – Wednesday, February 22nd 2023 Time 3:00 PM – 4:30 PM
The Building a Meaningful and Connected Life eRetreat invites you to explore and practice the spirituality of meaning-making, resiliency, renewal, and life transitions. Participants will ask themselves and each other, what choices can we make and what steps can we take now to nurture our inner life, creative life, and connected life?
eRetreat Details:
Offered January 25 – February 22, 2023
Four weeks, $45 pay-as-led** participation fee
Weekly readings, queries, resources, and activities available on FGC's eRetreat website, Matrix
Community Building Calls: Wednesdays at 3pm Eastern / 2p Central / 1pm Mountain / Noon Pacific, starting January 25.
Register Here (Registration Required)
eRetreat Schedule and Weekly Themes
The Building a Meaningful and Connected Life eRetreat will be facilitated by Gay Edelman.
Old City Church Takes Innovative Steps to Reduce Homelessness: By Kimberly Hass Of Singing City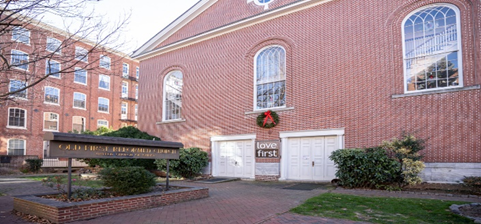 One of Philadelphia's wealthiest zip codes will soon be home to new residents from the opposite end of the income spectrum. Next spring, ground will be broken in the churchyard of Old First Reformed United Church of Christ at 4th and Race Streets to begin construction of 36 permanent housing units for individuals experiencing homelessness. Read full article here