Issue 83, November 2022
EXECUTIVE DIRECTOR'S NOTE  
Last week I went to the Parkway Central Branch of the Free Library to hear George Lakey in conversation with Varshini Prakash, executive director and co-founder of Sunrise Movement, the youth-led movement to stop climate change.
George was in conversation about his new book, Dancing with History: A Life for Peace and Justice.
Now a member of Central Philadelphia Monthly Meeting, George has been a Quaker nonviolent activist and researcher for over 7 decades! Among many other things, he co-founded Movement for a New Society in the 1970s, Training for Change in the 1990s, and Earth Quaker Action Team in the 2010s.
Oh, and if that wasn't enough, George often leads a community singalong of Handel's Messiah in the Cherry Street Room in December. We'll announce it if and when it returns.
Friends Center is full of inspiring stories like George's. In the tenant newsletter, we try to lift up a few of them each month. Please let Jennifer Williams know if your organization has news to share!
—Chris Mohr, Executive Director
AROUND FRIENDS CENTER
Y.A. BOOK LAUNCH EVENT AT CPMM
Young Adult Adaptation of Robin DiAngelo's White Fragility
Dec 7, 2022 from 6:30pm to 8:30pm
Friends Center, 1501 Cherry Street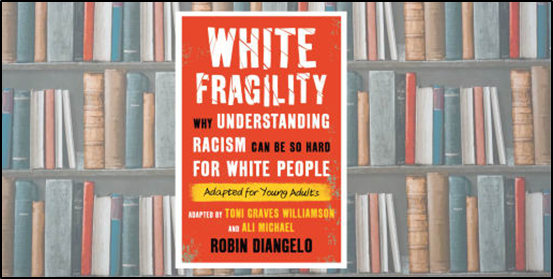 Join Toni Graves Williamson and Ali Michael for the launch of their Young Adult adaptation of Robin DiAngelo's bestselling book White Fragility. This event is sponsored by Central Philadelphia Monthly Meeting, Friends Council on Education, and Friends Select School. Tickets are available for free or purchase (copy of the book included) on Eventbrite.
Event: Covenant House
Annual 'Sleep Out' raises over $600,000 for local youth homelessness
In the bitter cold on Thursday night into Friday morning, people traded their beds for a sleeping bag and a cardboard box. Participants raised funds for Covenant House's services for homeless youth.
Get the full scoop here: Via Channel 6/ABC
(Early on in the segment, you get a glimpse of our facility manager, John Gibson, moving some supplies!)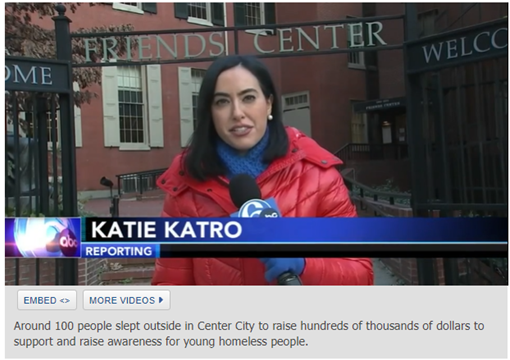 EQUITY PARTNER NEWS 
PHILADELPHIA YEARLY MEETING (PYM)
Decolonizing Thanksgiving Is An Oxymoron – Kids Books Dismantling The Myth of a 'First Thanksgiving'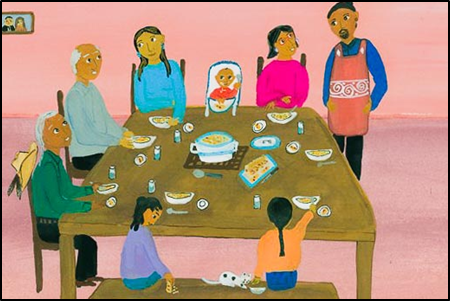 Teach your kids the truth of Thanksgiving—modeling generosity and gratitude all year long—but don't whitewash the violent history of colonization.
AMERICAN FRIENDS SERVICE COMMITTEE (AFSC)
Emerging Leaders for Liberation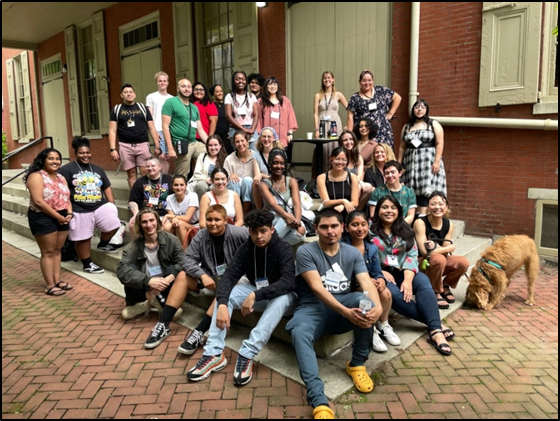 This year, AFSC launched Emerging Leaders for Liberation (ELL) to help young people strengthen their social justice and leadership skills. Over eight months, youth get trained on anti-racism, organizing, advocacy, nonviolent direct action, and more. They also develop projects to address systemic issues in their own communities.
"It's vital that young people understand how much their voices matter and the power they have to create change. We need to continue investing in their leadership for a better future for everyone," says Mariana Martinez,
ELL program director.
The inaugural cohort of ELL participants includes 30 young people from 15 states. Many have worked with local AFSC programs or are part of Quaker meetings or colleges.
Meet three of this year's participants.
CENTRAL PHILADELPHIA MONTHLY MEETING (CPMM)
CPMM AUTHOR EVENT
The Library Committee warmly invites you to hear CPMM member Steve Davison talk about and read from 3 of his books of poetry on Saturday, Dec. 3, from 11 a.m. – 12 noon (via Zoom).
The Road to Continental Heart: Befriending and Defending the Spirit of North America —  A coffee-table-style book featuring poems he wrote once a week for a friend who walked across the country with a group environmental activists;
Continental Heart — A meditation on our relationship with the land we live in and an appeal for a more spiritual culture of place;
Dancing Mockingbird — A collection of nature poems.

CLICK HERE to join in on the poetry and discussion!

Or cut and paste this URL into your internet browser:
https://us02web.zoom.us/j/87989229096?pwd=ZkhoTXJ3M2ExZ0c5V1BUMTE1WklXQT09

Meeting ID: 879 8922 9096
Passcode: 084669
To find your local number: https://us02web.zoom.us/u/kbs4ogRVI
TENANT NEWS
Stockton Rush Bartol Foundation
Fundamentals of Game Design for the Classroom
December 5, 2022, 4:00 pm – 5:30 pm
Come join Global Writes to learn the fundamentals of game design with the integration of a variety of technology tools to plan and create board and video games that can be used to teach content-based themes in the classroom. Their Skin in the Game process utilizes game design and concepts in Science, Technology, Reading, Engineering, Art, and Math (STREAM) to engage participants in advanced, interdisciplinary learning. Please have on hand a computer that can support Chrome browser as well as some plain paper and pencil.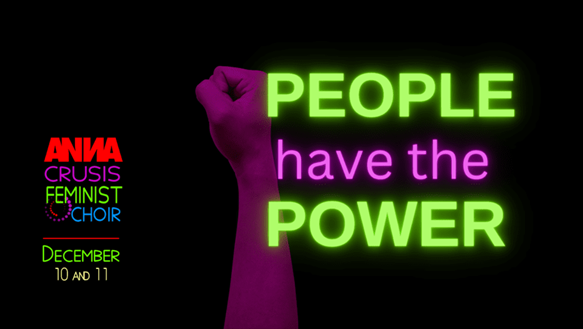 This fall, small groups of ANNA singers took to the streets to sing, hoping the current cultural climate would bend toward justice. We are pleased to present a full choir concert in person and broadcast online. In this concert, we sing to remind ourselves that when we connect and collaborate, our power is much more than when we move through the world alone. Together, People Have the Power.
(Community Sing starts at 7:00 pm before the concert.)
December 10th & 11th  @ 7:30 pm – 9:30 pm
BEYOND FRIENDS CENTER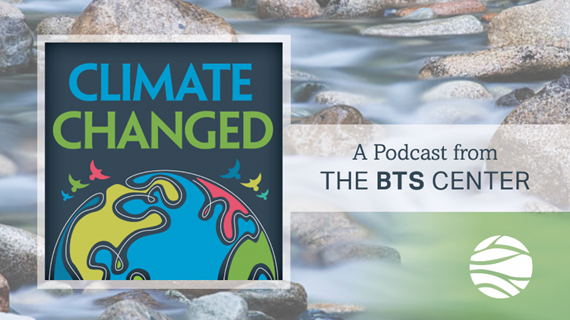 Season One Episodes: