Issue 87, April 2023
EXECUTIVE DIRECTOR'S NOTE
Friends Center has been busy of late!
American Friends Service Committee held its annual Corporation meeting here in a hybrid format the weekend before last. It was the first time they've had an in-person component in four years.
Friends Council on Education held its annual meeting, its annual in-person Heads of School gathering, and a training here last week.
And on April 18, we participated in International Day for Monuments and Sites by holding an open house to showcase the Race Street Meetinghouse—a National Historic Landmark. Many thanks to Jennifer Williams and Shakirah Holloway for organizing the event.
Please let your friends and colleagues that Friends Center is available for meetings and events of all sizes—from 6 to 600!
Nonprofits automatically get a 20% discount.
Interested groups can contact Shakirah for details at sholloway@friendscentercorp.org or (215) 241-7098. They can also learn more at https://friendscentercorp.org/event-space/.
—Chris Mohr, Executive Director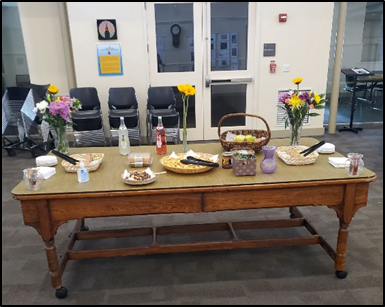 AROUND FRIENDS CENTER
Our annual E-waste and Recycling collection began this week and will continue through April 27th. Collection will take place in the front lobby and basement.
Here is a list of what is accepted:
Computers
Flat Screens
Printers
Fax machines
Back up batteries
Switches/Routers
Laptops
Back up tapes
Surge Protector
Satellite Receivers/Cables Boxes
Desk phones
Cell phones
Dock Stations
Keyboards/Mice/Cabling
Tablets
Servers
Networking Equipment
Shredders
Toner cartridges
All Apple products
Cameras
We hope this service helps to lighten the load every office seems to collect.
EQUITY PARTNER NEWS 
PHILADELPHIA YEARLY MEETING (PYM)
Spring Family Overnight
April 29 @ 2:00 pm – April 30 @ 12:00 pm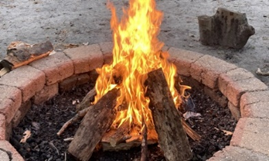 Friends, food, and a campfire! Stories, games, and outdoor fun! It's Spring Family Overnight at Camp Dark Waters!
This year, the overnight is open to all families with children in 8th grade and younger.
Join us for multigenerational activities for the whole family, dinner together, free time to play, bedtime stories, multigenerational worship on Sunday morning, and a chance for adults to spend time with other parents. And everyone will be home on Sunday in time to prepare for the rest of the week!
Note: All children need to have a Health/Permission form filled out when registering for in-person and overnight events (Family Overnights, Annual Sessions). This will be on file all year and is good for all events from Annual Sessions in July through the following June, when there will be an updated form due.
AMERICAN FRIENDS SERVICE COMMITTEE (AFSC)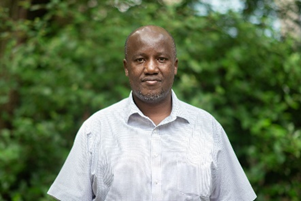 Strengthening civil society in Africa: An interview with Kennedy Akolo, Africa regional director.
"At the end of day, the Salama Hub is about transforming lives in this part of world. If this program is a success, it could change how the Horn of Africa responds to and prevents conflict."
Access the full article here.
CENTRAL PHILADELPHIA MONTHLY MEETING (CPMM)
Meeting Membership:
To find out what being a member of our meeting means, click this link: On Being a Member of Central Philadelphia Friends Meeting.
We seek to be a welcoming community to all people regardless of their race or ethnicity, gender identity, sexual orientation, or social situation, and we invite everyone to worship with us and to participate in our community life, whether they are members or not.
Why join Central Philadelphia Meeting?
How do I apply for membership?
Want to change your membership status?
For answers to the questions above and even more information about CPMM click here.
TENANT NEWS
Join CASA Philadelphia for their
2023 Liberty Bell Gala!
May 11, 2023 ~ The Downtown Club
Help us raise the funds needed to provide a CASA volunteer to 300 children this year.
You can purchase your TICKETS HERE.
Can't make it? You can make a DONATION HERE.
Help us find Gala Sponsors ~ SPONSORSHIP OPPORTUNTIES HERE.
You don't want to miss this fun and festive event and celebration of our 2023 honorees:
Champion of Children: Vincent Hughes, PA Senator
Outstanding Health Advocate: The Homeless Health Initiative, CHOP
Excellence in Advocacy: The Education Law Center
Outstanding CASA and EDM Volunteers – To Be Announced!
FRIENDS CHILD CARE CENTER
Spring Social, May 5, 2023, 6-8 pm
The Pyramid Club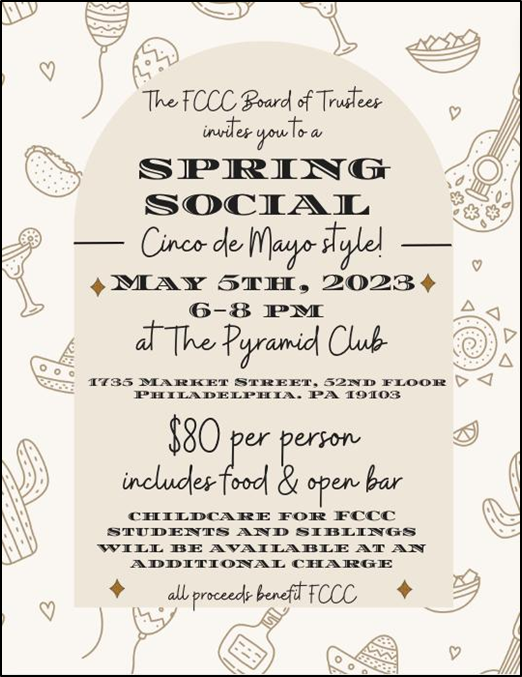 Physicians for Social Responsibility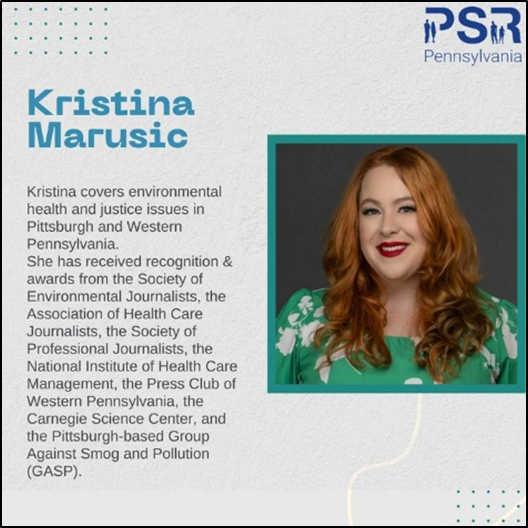 Join PSR on May 4th at 6pm for a webinar with Kristina Marusic, which will be moderated by PSR PA Board Member, Julie Becker.
Register now! https://buff.ly/3muKVLg
Friends Conference on Religion and Psychology
This year's conference theme is "BodyDreaming: Self-Regulation, Jung, and Neuroscience in Trauma Recovery."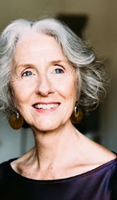 This year, our plenary speaker is the accomplished Jungian analyst and author Marian Dunlea, from Ireland. In addition to being a delightful person, Marian is a passionate student of neuroscience with extensive training in a host of healing modalities.
Registration is now open for The Friends Conference on Religion and Psychology which will be held in person only at Pendle Hill, May 26 to May 29, 2023.